Cream ink on a black [Or gray on blue], union-made, made in America cotton t-shirt.
"We live in capitalism. Its power seems inescapable. But so did the divine right of kings."Ursula K. Le Guin, one of the greatest writers and visionaries of our time, reminds us that the power of capitalism is not inescapable. The quote is originally from the scathing acceptance speech Ursula  gave for the Medal for Distinguished Contribution to American Letters award and has been beautifully interpreted by the artist Roger Peet.Used with permission of the Ursula K. Le Guin Literary Trust.Watch the whole speech below.
About the Illustrator:
Roger Peet
is an artist, printmaker, muralist etc. etc. living in Portland, Oregon. He coordinates the national Endangered Species Mural Project, and helps to run the cooperative Flight 64 print studio in Portland. Check out his other work
HERE
.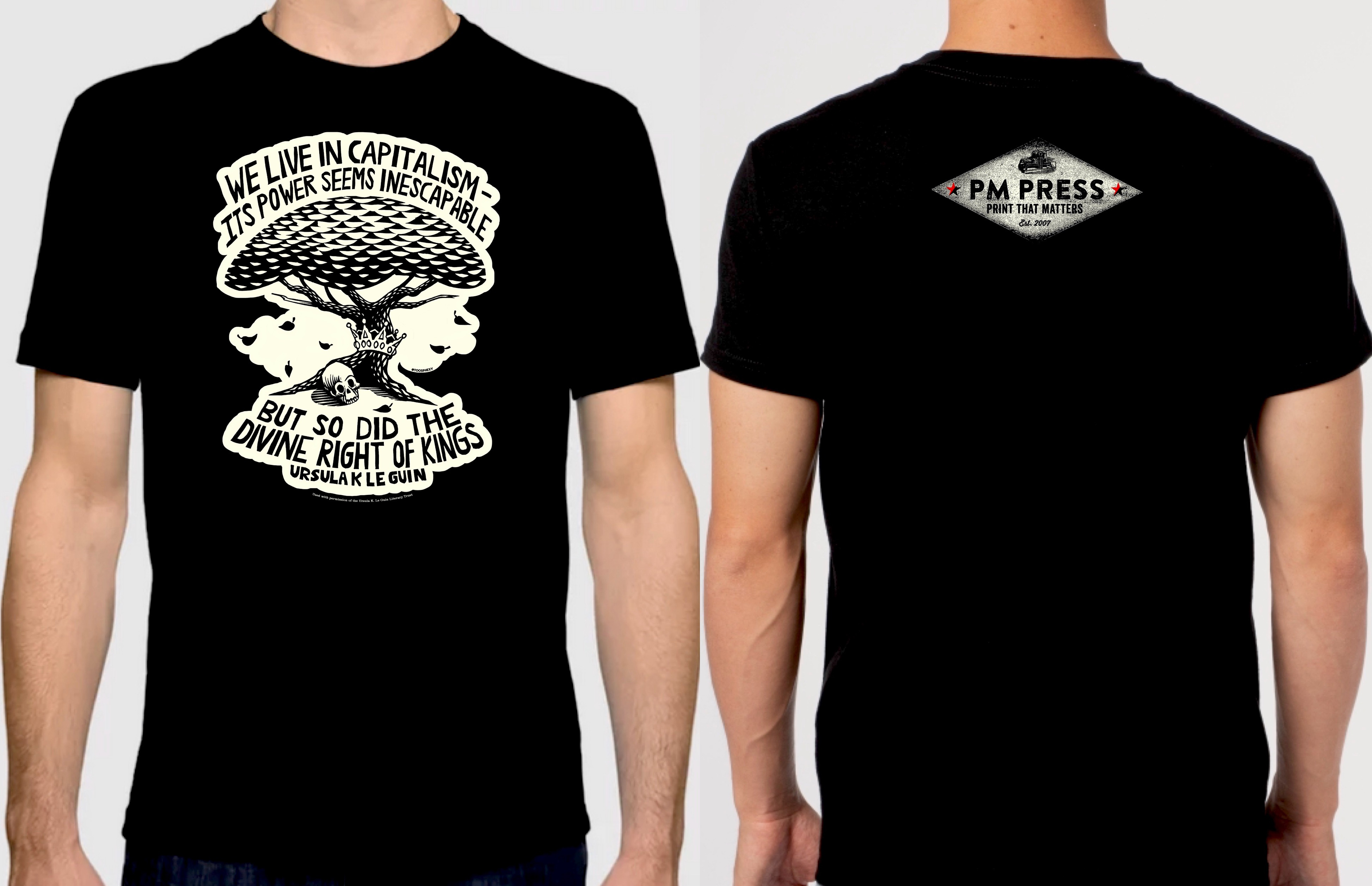 Gray & Blue version: